Life. Faith. Meaning.

Explore

Alpha is for anyone who's curious. The talks are designed to encourage conversation and explore the basics of the Christian faith in a friendly, open and informal environment. No question is out of bounds and you are free to discuss as much or as little as you wish. Alpha sessions include food, a short talk and discussion at the end where you can share your thoughts. There's no pressure, no follow up and no charge.

Register

Alpha Film Series

Reimagined for a new generation, the Alpha Film Series is emotive, engaging and epic in scale and scope. Nicky Gumbel and two new presenters, Toby Flint and Gemma Hunt, walk us through the regular Alpha material in a way that everyone can relate to

Register

Godgift's Story

Falsely accused of murder, Godgift spent 19 months in a Nigerian prison - his life changed when he did Alpha.

Register

Kiu Hong's Alpha Story

Everyday stories from people in our local communities
Hello and Happy New Year! Last year we ran 3 seasons of Alpha and we're pleased to be running 3 seasons again this year. The next one begins next month, checking out our detailed schedule below, see you on Sunday at 3:00 pm – 4:30 pm, Bethel at Penang Trinity
The Alpha Team at Penang Trinity is ready, and we look forward to journeying with you as we explore Life, Faith and Meaning Together.
We typically start with with a video, followed by discussions in groups and end the day with light refreshments.
Do come back here for more stories and updates! Check out the videos too!
Angela Khong
The Alpha Course Coordinator (2020 Season 1)
[table id=7 /]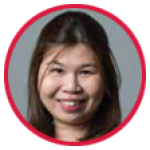 Tracy Ng
Through this course, a lot of my questions and doubts were answered. I now know that there is a God and Jesus did exist, and He is who He claimed to be.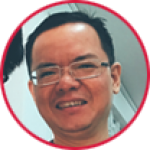 Kok Chong Chan
It was such an amazing learning experience for me. I was able to get over several huge stumbling blocks that I was struggling with.